Gateway Investigations, LLC: St. Louis Private Investigators
Gateway Investigations, LLC has been serving individuals, law firms, self-insured companies and large scale insurance companies throughout the Greater Midwest since 2008.
What sets us apart from the competition?  For starters, see what our clients have to say about us.
Secondly, you will have direct cell phone, text and/or email contact with either co-owner of the company, Tim Woodburn or Steve Melville, throughout your investigation.
Nothing is ever "taken to management to see if we can make that happen." You will have immediate, direct line communication throughout the investigation as it progresses.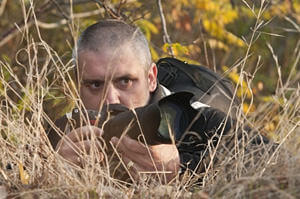 What are our specialties?
Please contact us 24/7 for a free situational evaluation at 314-238-1367 or via email at info@gatewaypi.net
We can provide a free consultation and evaluation in order to determine your needs and establish which investigation services are best for you.
Gateway Investigations: WHEN YOU NEED TO KNOW!
Infidelity Surveillance: We can provide surveillance and GPS tracking services in order to give you the piece of mind you deserve in matters of the heart. 
Insurance Fraud Surveillance: We perform covert surveillance services to assist in the gathering of conclusive evidence via hi-def video and we further provide a full scale, story board still-photo report for each and every investigation.
Family Court Surveillance: We can initiate rush surveillance on matters involving any  situation related to child custody, divorce, elder abuse, internal theft, and criminal or civil lawsuits and cases.
BACKGROUND CHECKS/ MISSING PERSON LOCATES
To learn more about any of these services or to talk with a licensed private investigator, please contact us today at 314-238-1367 or info@gatewaypi.net.