Divorce / Child Custody Investigations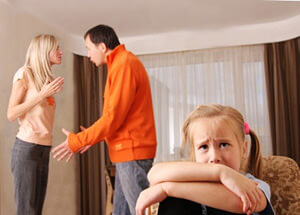 Do you need to locate an ex in order to find out where they work to process automatic child support payments?
Do you want to know if your ex is allowing your children to participate in unsupervised activity during a period of custody?
Are you concerned whether your ex is engaging in illegal activity or alcohol/substance abuse while your children are in their custody?
There are many reasons why concerned parents in a divorce or persons having child custody issues can turn to an experienced, licensed private investigator to safeguard their child/children and overall best interests.
For starters, if you're owed child support and need help in tracking down an ex's location, residency and/or current state of employment, we can help you at a reasonable cost. We can usually find anyone who has a cell phone, a registered vehicle, a utility bill, a court case or through other discreet means and then conduct surveillance to determine where they're staying or where they work.
In custody issues, it usually all comes down to one thing: is my child safe?
Unfortunately, a child is most likely to be abused or neglected by those who are closest to them -- including their parents. In a divorce case, suspicions may not be taken at face value. In general, you will need very specific and quality evidence to prove that a spouse or ex-spouse may be a danger to your child.
At Gateway Investigations, we can sit down and consult with you and come up with a game plan in order to help obtain the potential evidence you need that can allow you to 1) save your child from those situations, 2) adjust a custodial agreement or 3) give you the peace of mind that comes with knowing that your children are secure.
In the case of a divorce or separation, a child custody investigation can help make sure that the child involved stays safe. A court takes very seriously evidence presented that may show what the child's experience is like during a period of custody with a custodial or non-custodial parent.
Investigations of parents sometimes reveal chronic neglect, child abuse or parental alcoholism or substance abuse. A qualified investigator can discreetly monitor the situation and let you know if there is reason for concern or give you peace of mind that your child is well taken care of.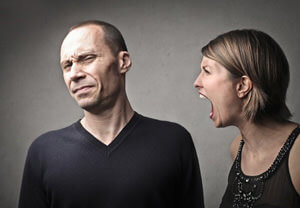 A child custody investigator may use exterior or interior surveillance methods to determine what happens when a parent is with the child. Investigators can document or videotape any abuse or neglect and they can gather other evidence that suggests whether the child is being treated well or not. (Neighbor witness statements, etc…)
Gateway Investigations can sit down with you and fill out a detailed questionnaire about the parenting issues/concerns with the child. Additionally, investigators may speak to witnesses or may solicit witnesses for the court on behalf of the parents.
Gateway Investigations can find out whether a parent engages in persistent reckless driving, criminal activity, alcoholism, neglect or other activities that may affect a child's welfare.
Based on the information and evidence gathered, parents and courts can determine what to do to ensure the child safety. A private investigator's findings have more credence in court than a parent's accusations, so if you have any suspicions, a qualified professional investigator is essential.
Please contact Gateway Investigations for a free and completely discreet consultation to help determine whether our services can help you or what services can best help you. Call 314-238-1367 or email us at info@gatewaypi.net