Surveillance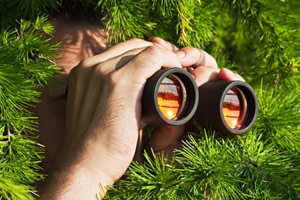 Who are they meeting with and when?
Do you suspect an employee is milking/faking a workplace injury while still off work?
Do you have employee theft issues?
Do you need to have someone followed and/or documented for ANY reason?
Are you worried a loved one is being abused in a nursing home?
Are you worried your child is hanging with the wrong crowd?
Surveillance is the monitoring of the behavior and activities of people, places or objects. This can include direct observation by a covert agent from a distance by means of electronic equipment (a camcorder, a fixed camera or a hidden camera), interception of electronically transmitted information (phone calls, texts, emails and internet searches) or through vehicle GPS tracking.
Gateway Investigations is well versed in all areas of surveillance, having conducted thousands of hours of surveillance every year. Our staff is licensed and insured in 10 states throughout the Midwest and we have the experience to get results in all situations!
We can then submit documented, date and time stamped video evidence of all of the subject activities to use as evidence in eventual domestic, civil or criminal cases or arbitration hearings. We will also provide a thorough, storyboard photographic timeline report with pictures and summaries of the subject's activities for every hour we spend on your case.
There are different kinds of surveillance we can conduct for you, including:
Covert Surveillance - If you NEED TO KNOW where a person goes AND what they are doing when they get there, then a direct surveillance strategy is your best option. We will schedule with you a free initial phone or in-person consultation to discuss any known habits or hangouts of the subject as well as conduct an initial, basic background check, an internet research and a social media research to give you a basic idea of the person you're interested in.
We can then conduct covert surveillance on the subject. We will start at any time of the day or night and our fee is $69 per hour.
Using discreet vehicles equipped with top of the line video equipment, in addition to foot surveillance based hidden cameras, we can follow someone anywhere and anytime. We can then determine whether or not your subject is at any location using one of several "discreet" confirmation techniques that we've developed . We do these things to give us the best opportunity to get you the information you need to know.
Covert surveillance can be used in concert with investigations involving relationship infidelity, concerned parents, concerned children of elderly parents, employee theft and/or workman's compensation investigations.
Electronic Investigations – Monitoring a person's phone call history, text history and/or internet activity history can provide you with the information you Need to Know--- and we can help you get it. We use the latest technology and software available to discreetly monitor your subject's electronic devices, with certain laws, rules and parameters in play that we can discuss in person. This usually allows you to obtain the information and peace of mind that you need, or the information you need to pursue further investigative techniques such as covert surveillance.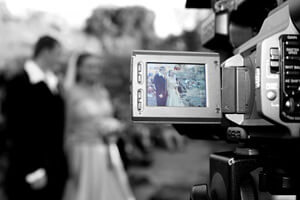 Electronic investigations can be useful for concerned parents, relationship infidelity and employee theft situations.
GPS Tracking – We can track a person or even an object using the latest GPS tracking technology. With certain laws and rules in play, a device can be placed on a vehicle or inside an object a person would be carrying (i.e. a purse, a backpack, luggage) that will give a precise location of the object everywhere it goes, and for how long it stays, at any location in the world.
This alone can give you the information you Need to Know or let you decide whether or not to proceed with Covert Surveillance.
Every situation is unique and we are here to help you make well informed decisions to get the information you need to know. Contact us at 314-238-1367 or email us at info@gatewaypi.net for a free consultation.