AOE/COE Investigations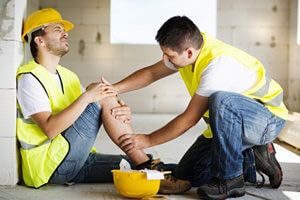 Has one of your employees filed a suspicious Workmen's Compensation First Report of Injury to your HR department?
Was one of your employees involved in an alleged workplace accident that had no witnesses or was not reported right away?
Does one of your employees who allegedly got hurt on the job ALSO have other employment where the injury could have happened?
Was an employee involved in an motor vehicle accident while on the job --- but you're not sure if the site of the accident was anywhere near where they were supposed to be going to or coming from?
An AOE/COE ("Arising Out of Employment" / "Course of Employment") investigation is usually a worker's compensation related investigation initiated to determine the facts surrounding an alleged injury to a worker while on the job.
The purpose of the investigation is to establish whether the employee's alleged injury was a) work-related and happened in the course and scope of employment, or b) whether the injury was non-industrial or affected by third parties.
In the early stages of a worker's compensation claim, a thorough AOE/COE investigation is critical to determine and document injury-related accident facts before evidence gets lost or memories deteriorate. It is important to document the claimant's alleged reported injury, along with statements by any witnesses, prior to possible coaching by third parties' worker's compensation attorneys.
The term "investigation" is one of such breadth as to encompass all methods, procedures, and situations having to do with securing the information necessary to help process such insurance claims for payment or rejection, or to help the client in any given situation.
AOE/COE investigations may include:
reviewing assignment documents
reviewing the Workers' Compensation claims file/documents if appropriate
an initial conference (in person/phone) with the adjuster to identify background information including work location and environment, standard duties and responsibilities, typical work routines, employment status and wage information
conducting background research on the injured worker and/or witnesses
obtaining recorded statements from the injured worker, supervisors, department personnel representatives, coworkers, witnesses and/or other involved parties
responding to any new information or issues that arise during the investigation with appropriate action, including follow-up questions and/or further investigation
providing prompt, clear and concise written reports and evidence documentation
providing regular status reports to the examiner by phone or in writing
providing all services in accordance with all applicable legal codes and statutes.
If subrogation issues are identified during the initial investigation (or fraud is suspected), a more thorough investigation will ensue. This effort may include the following procedures:
identifying all parties involved
identifying all insurance company(s) for all parties
obtaining written and signed statements from persons with material information regarding the claim
obtaining signed releases for medical and outside records
obtaining all medical, personnel records and/or civil court records.
The Workers' Compensation insurance company may also request that a Subrogation Investigation be conducted to ascertain the nature and/or extent of a Workers' Compensation injury, or if there is reasonable suspicion of potential fraud. Such investigations include:
preliminary, demographic, and background research
active surveillance with frequent verbal reports to examiner
providing timely written reports and copies of video tapes and attaching any/all research documents
providing all services in accordance with all applicable legal codes and statutes.
In all cases, written reports of activities will accompany invoices for services, an experienced Gateway Investigations investigator will be available to eventually testify and/or produce video/surveillance tapes at either the Worker's Compensation Appeals Board, in depositions, and/or in Court for criminal cases.
In closure, Gateway Investigations will provide a captioned report with an orderly review of all the pertinent circumstances connected with the gathering of the information. If we are required to express our own opinion as to liability, it will be stated along with a brief summary of the reasons upon which the opinion is based.
A comprehensive report will likely include: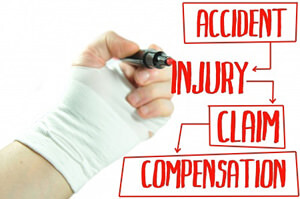 The Assured
Insurance Coverage Data (if permitted)
The Claimant (if not represented by counsel)
Dependents (in fatal or potential death cases)
Wage Information
Injuries
Medical Data (where permitted)
Facts of Accident or Exposure
Witnesses/Supervisor of the Claimant
Subrogation (if pertinent)
Safety Procedure Violations
Discussion of Miscellaneous Factors Peculiar to the Case
Outline of Unfinished Investigation
Recommendations of Investigator
For more information, please contact Gateway Investigations at 314-238-1367 or email us at info@gatewaypi.net.