Infidelity Surveillance – Catch a Cheating Spouse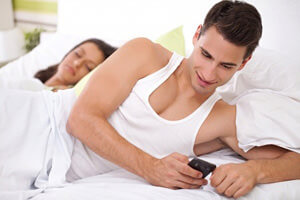 Just the thought of any infidelity committed by a cheating spouse or significant other can lead to a variety of problems and issues within your family. So many mixed emotions come into play, such as betrayal, anger, confusion and pain can cause ongoing issues in your house or relationship regardless of whether or not there truly is any infidelity. Call Gateway Investigations when you Need to Know!
Our cheating spouse/relationship infidelity surveillance services can provide you with the evidence that you need to catch a cheating spouse and give you the peace of mind to go on with your life. If you believe your spouse is being unfaithful, contact us at 314-238-1367 or by email at info@gatewaypi.net to schedule a consultation, learn about our private investigator fees and learn how we can help you.
What are the Signs of a Cheating Spouse?
Some of the most common signs of a cheating spouse include:
An increase in your spouse's time spent away from home (running more errands, visiting friends more often, shopping trips taking much longer, forgetting things and having to run back out)
A change in regular work habits
A sudden desire to "get in shape"
A decrease in your spouse's sexual interest and desire
Not answering or returning your phone calls/texts in a timely manner
Mysterious phone calls, talking on the phone or checking messages in secret
Unexplained charges on a credit card bill (such as higher than normal restaurant or bar bills, increased department store visits, cash advances, etc.)
Sneaking off to private places with no or a vague explanation
Unusual interest in the mail (to hide incoming bills or correspondence?)
Increased computer activity
Your spouse becoming more concerned with your schedule than usual
Clothes with unusual smells of perfume/ cologne or smoke
Finding unexplained receipts in your spouse's wallet, purse, car or pockets
Any of these things can be a sign of a cheating spouse. As professional private investigators, we can use a variety of investigative techniques along with the latest technology to monitor your spouse and get the answers you Need to Know!
How Can Gateway Investigations Help Catch a Cheating Spouse?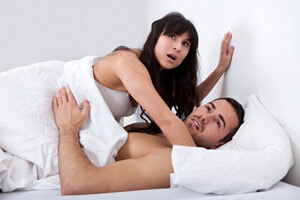 Initial consultations with our investigative team are free. Sometimes the evidence is easy to see; sometimes it's not. Just discussing the situation with an investigator can be enough to solidify your concerns. Together, we can work to determine the best course of action to take with your cheating spouse.
To learn more about which surveillance services are best for you, please feel free to contact us at 314-238-1367 for a phone consultation or via email at info@gatewaypi.net.
A Few Examples of Our Used to Techniques to Catch a Cheating Spouse Include
Recording an audio or video "chance conversation" in a bar or other public place
Placing a GPS device on a car or item and then monitoring movement and activity over a period of time
Installing a keystroke logger or a website visited logger on your home or laptop computer
Installing a text monitoring or call log monitoring software on a phone you have ownership of
Conducting discreet vehicle surveillance on the cheating spouse as they move around and, if necessary, foot pursuit surveillance of someone as they move around
Installing a motion or audio activated, hidden camera in your car, home, or office or other property
Cheating spouse investigations are far and away the most "emotional" type of investigations that we undertake, as they involve matters of the heart. However, you have the right to know in order for you to make a life changing decision and we can provide you with the evidence necessary to confirm or deny any suspicions you may have.
Catch Your Cheating Spouse with Help from Our Private Investigator in St. Louis
Call or email us for a free consultation at 314-238-1367 or info@gatewaypi.net. We can walk you through the cheating spouse investigation process and determine which private investigator services will best suit your needs.