Electronic Surveillance:
Computer & Cell Phone Investigations
Are you concerned about what web sites your significant other or child is visiting and who they are texting, emailing or messaging?
Are you concerned about the existence of pornography or the exchange of graphic photos on any device that you own?
Are you worried about what your employees are doing on their computer when no one is watching over them?
Do you want to know what someone is doing or saying in your home, office or vehicle when you're not around?
In the private sector, electronic surveillance, computer surveillance and cell phone surveillance is most common in two areas: employment concerns and domestic relations.
At Gateway Investigations, we have an impressive array of voice and motion activated hidden cameras and recorders for electronic surveillance. We can also provide you with forensic computer software that can capture any text, email or photo EVER sent or received on a device (even if the user "deleted" it) and we can provide a secure, discreet location to meet and examine your electronic investigation needs to plan an immediate course of action.

Reasons for Electronic Surveillance & Investigations
Most of our electronic investigation, computer surveillance and cell phone surveillance assignments can be broken down in to the following categories:  spousal, family or employee related investigations.
Spousal and Family Electronic Surveillance & Investigations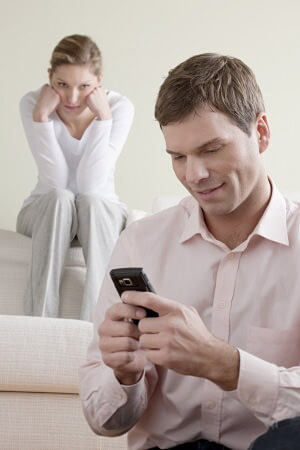 At Gateway Investigations, most of our electronic surveillance clients are involved in divorce battles, custody battles, infidelity suspicions or have other family related/children related concerns.
We can partner with any spouse who is attempting to obtain embarrassing or discrediting information against their "soon to be ex" and can assist in the planting of video recording devices, listening devices, and other electronic surveillance equipment throughout the marital home or vehicle.
Spousal electronic surveillance requests most commonly involve audio telephone taps (which we cannot assist with) or video/audio residential hidden cameras (which we can assist with) but can also include the videotaping of activities as innocent as grocery shopping, movie-going, after work activity, etc…
Usually, the fruits of spousal electronic surveillance or eavesdropping have been offered in court to reveal extramarital affairs, illegal drug use and other criminal or deviant activity.
In addition, family investigations can involve a partnership that involves an investigator planting discreet HD recording devices throughout your home, that are motion or sound activated, and then coming back to collect and edit the video and audio files to provide you with whatever evidence you need for whatever situation you may be involved in.
Employee Investigations and Electronic Surveillance
Employee electronic surveillance and investigation of employee theft are two of the fastest growing areas of our firm. Employers may need to videotape employee movement throughout the workplace, search employee computer files or monitor employee phone calls and other electronic communications. Reasons for such cell phone surveillance and other electronic monitoring range from deterring theft and evaluating performance to protecting trade secrets and discouraging wasting time while on the clock.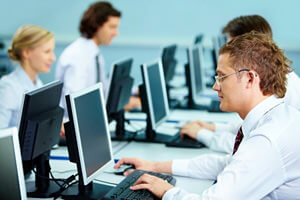 The advent of electronic mail (e-mail) has provided employers with a new playground for computer surveillance. As with telephone calls, employees may send personal messages while they are at work. Although Congress considered the surveillance of workplace e-mail when it broadened Title III protections in 1986, no federal court as of 2003 had confronted the issue.
However, courts have permitted employers to eavesdrop surreptitiously on employee phone calls for legitimate and significant business purposes, and courts may also apply this rationale to an employer's electronic surveillance of work related e-mail or cell phone communication.
Every situation is unique and we are here to help you make well informed decisions to get the information you need to know. Contact us at 314-238-1367 or email us at info@gatewaypi.net for a free consultation and to learn more about our private investigator fees for electronic surveillance and investigation.
Electronic Surveillance: Cell Phone and Computer Investigations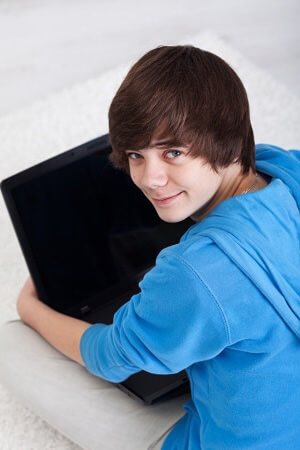 If you're in need of electronic surveillance on a cell phone or computer, Gateway Investigations can set up a Computer Investigation or Cell Phone Investigation that allows you to see every keystroke on any Windows computer. We can set up this software and have email alerts sent directly to you with virtually undetectable software and with no hardware left behind.
Keep an Eye on Your PC No Matter Where You Are
Make sure your family members or employees are using your computer appropriately. We can install electronic surveillance software to any Windows computer in minutes. This software logs every keystroke typed in chats, instant messages, search engines, emails, passwords and more for easy retrieval.
We can set up a "Customizable" alert feature to allow you to retrieve only the information you want with software that is completely undetectable to virtually every anti-virus program on the market and can sends notifications directly to your email inbox as often as you'd like
This software also captures screenshots that meet preferences you select, including keyword and key phrase triggers. And it automatically sends you email alerts (including selected screenshots) whenever the software detects a word you've chosen to monitor.
This electronic surveillance product complies with federal law. It is designed for use only on a device that you own or with the owner's permission.
Electronic Surveillance: Cell Phone Investigations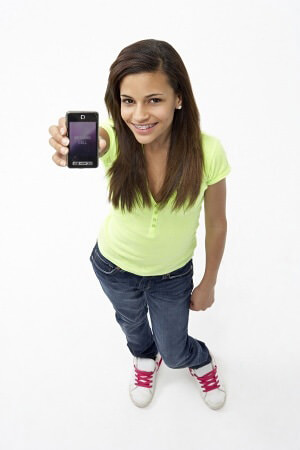 Gateway Investigations is your one stop shop for electronic surveillance and forensic analysis of any cell phone that you are an authorized user of. Using an Oxygen Forensic® Kit, we can provide you with a cost effective unique mobile solution.
We can meet you at our secure, triple key entry offices for discretion or we can meet you in the field, 24/7 and essentially serve as your field laboratory that is always at hand. There are no additional installation or settings are required. All you need to do is to bring your device and proof of authorization or ownership.
Gateway Investigations Cell Phone and Computer electronic surveillance not only provides instant message, photo history, text message and web site extraction, but also immediate view and analysis of data.
In comparison with other electronic surveillance forensic hardware, our Oxygen Forensic® Kit allows not only to extract data from the device but also to view and analyze it right in the field. Oxygen Forensic® Suite user-friendly intuitive interface will help you to search and work with the acquired information conveniently and efficiently. Extractions can then be brought to the forensic lab for printing and using as a reference or in the courtroom.
Contact Us for More Information on Electronic Surveillance & Investigation
There are a multitude of reasons why you may need electronic surveillance, cell phone surveillance, or computer surveillance, and Gateway Investigations wants to help! Contact us today to learn more about our methods and to find out how our private investigator can help.